---
Listing Programs For Every Situation
At Celebrity DFW, we understand that every seller's situation and needs are different. Some sellers require all available services and assistance in selling; while others are quite comfortable with the selling process, but just need additional exposure to find their buyer.
With every client, our first objective is always to find out what YOUR goals are in selling your home. If we know exactly why you are selling then it is easier for us to advise you on the right plan of action for getting what you want. Knowing what your limits and reasons are, we can help you set your goals realistically. The key is to be realistic and to know what your goals are so they can be met.
Since every seller's case is unique, we offer different home listing programs designed to meet a seller's specific needs. Our listing programs range from Dallas Fort Worth Flat Fee MLS marketing to Full-Service REALTOR representation and marketing plans. Based on what your needs are, you will find that one of our listing programs is right for you.
For Sale By Owner - A Good Idea?
For Sale By Owner (FSBO) is a way of selling your home without the use of a professional real estate agent or broker. The idea behind FSBO is that by selling your home yourself, you save the approximate 6% that would be the listing and buyer's agents' commission.
But before you decide to sell your home FSBO, you must remember that to get a savings like that, there must be a cost. So what's the catch? Selling FSBO is hard.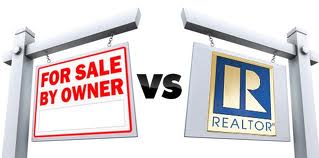 Only about 10% of sellers that decide to do FSBO are successful at it. And not all of them end up saving themselves money. FSBO sellers often end up accepting a lower price for their home than they would using a professional Celebrity DFW REALTOR. Sellers who use a real estate professional make 16% more on the sale of their home than sellers who decide to sell on their own according to 2012 research performed by the National Association of Realtors.
There are, of course, other issues as well. Can you afford to make selling your home your full-time job? Because for a lot of FSBO sellers, that's exactly what it is. Do you have the time and capital to spend on the marketing, advertising, inspections, paperwork, phone calls, showings, and problems that come up when any home is sold? Without Realtor representation, you must understand the complexity, range and timing of tasks that you'll have to perform on your own if you don't use a professional.
Before you decide to sell your home yourself, thoughtfully consider just how much time and effort you can spare for selling your home, as well as how important it is that your home sell sooner rather than later and for the best price. If you decide to list your home on your own, make sure you do research on the current market, and you get the proper advice you need in terms of legal issues, etc.
Flat Fee MLS Dallas Fort Worth Listings
For those sellers who have experience selling properties, such as investors, and have the ability to tackle the complete selling process on their own, we have the option of our Flat Fee MLS listing programs. With our Flat Fee MLS Dallas Fort Worth listing programs, our aim is to level the playing field for you to compete with every other listing on the market. Our Dallas Flat Fee MLS Listing Services will market your property on the same MLS as all the other REALTORS use, as well as REALTOR.com. Since most For Sale By Owners (FSBO's) are willing to pay a "co-op" fee or compensation to the agent bringing the buyer, our Flat Fee MLS Dallas Fort Worth Listing services help create a true win/win solution; saving experienced sellers thousands on commissions and compensating the buyer's agents for bringing them a buyer.
Which DFW Home Listing Program is Right For You?
Whether you decide that our REALTOR representation & marketing plan is right for you or you have the experience and knowledge to sell on your own and just need one of our Flat Fee MLS Dallas Listing programs, you can take heart in knowing that we can offer a solution to meet your needs in selling your DFW home when you partner with us!
We look forward to helping you market your Dallas Fort Worth Home! Below you will find our Seller Services Menu with details and pricing about our standard Dallas Fort Worth home listing programs. If you are ready to get started, contact us today - the sign up process is quick and easy!
Celebrity DFW Real Estate Group - Seller Services Menu
| | $395 | $495 | 6% |
| --- | --- | --- | --- |
| Choose the services that meet YOUR NEEDS... | Dallas Flat Fee MLS Assist | Dallas Flat Fee MLS Assist, Sign & Lockbox** | Full Service** |
| List your property in Dallas-Fort Worth MLS as well as syndicated to Realtor.com, Zillow, Trulia and several other high trafficked real estate websites (6 Month Listing). | | | |
| Web Site Contact - Our website is available 24/7 to receive e-mail inquiries on all of our presently listed homes. | | | |
| Prepare a CMA to appropriately price your home in the current market. | | | |
| Provide a professional Celebrity DFW Real Estate sign*. | | | |
| Install an electronic lockbox allowing your property to be shown anytime by over 15,000 area REALTORS ©. A summary of all showing activity is available from the lockbox and can be provided upon request! | | | |
| Assist in negotiations, paperwork, contracts; any counter offers, and manage your transaction through to closing. Proactively help you avoid problems between contract and closing and work to save you money in all facets of the transaction. | | | |
| Review all offers in detail and answer any questions you have. Help you negotiate a deal you are happy with. Review your estimated closing costs and provide an estimate of your net proceeds. Coordinate the closing, submit documents to the closing attorney/title company and review the HUD-1 for a smooth closing. | | | |
| Coordinate the WDO & home inspectors, roof inspectors, appraisers, and any other professionals. Ensure that all repair requests are appropriate per the contract and follow up to schedule re-inspections (if applicable) after work is complete. | | | |
| Measure your home (inside) to verify the square footage. Take inventory of which items are going to convey with the sale of your property. | | | |
| Take photos of your home to be uploaded in the MLS, write a detailed description of your home and ensure that directions to your home are clear and concise for other agents. | | | |
| Set up all showing appointments, and schedule all showing appointments for your home as per your instructions. All showings will be cleared through you, if requested, so that you do not have surprise showings, or untimely visits. | | | |
| Follow up with the agents and buyers who view your home and request feedback. | | | |
​* Custom signs to comply with deed restrictions may cost more.
** Not available in all areas, contact our office for details.
PLEASE NOTE - The NAR (National Association of Realtors) prohibits Realtors from including sellers' contact information on Realtor.com directly because it is publicly accessible. Do not confuse Realtor.com with the local MLS. They are two separate entities. Realtor.com downloads property data from the local Board of Realtors (MLS) and makes that information available to the public on a limited basis. We list the seller as the property contact on the MLS.